Home to the kiwis—the birds, fruit, and people—New Zealand is the often forgotten south eastern neighbour to popular Australia. The country, which is split into two halves—the North Island and South Island—is jam-packed with remarkable landscapes: from the rugged mountains to the glacier lakes to the gorgeous beaches and the cities. Made famous by The Lord of the Rings franchise, which used the country for its movies' incredible scenery, it's unsurprising why many travelers rave about the South Island. 
Fortunately uncrowded, New Zealand's South Island is full of so many things to eat, see, and do. And while it's recommended to visit New Zealand from December to February (during their summer), the country is still an adventure all year-round. From the bustling resort town of Queenstown to the breathtaking Abel Tasman National Park, expect to leave with stunning photos, memories of adrenaline-filled challenges, and maybe even a Maori tattoo!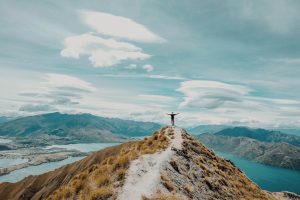 Quick Facts:
Capital City: Wellington
Languages: New Zealand has two spoken national languages: English and Maori. It is also the first country to make sign language an official language with New Zealand Sign Language (NZSL)
Currency: $1 USD is equal to $1.

53

The New Zealand Dollar
Population: 4.7 million
Size: 268,021 km² (Note: In New Zealand, whatever part you're in, you're never more than 128 km away from the coast)
Fun Fact: The Maori name for New Zealand is 'Aotearoa'—which means "the land of the long white cloud"
Note: While there are a variety of amazing recommendations for where you should stay in the gorgeous South Island, one great option to get around and stay in New Zealand is to rent a camper van.
Most locations in the South Island have spots where you can park and stay overnight (sometimes even for free). This is a great way to take advantage of the incredible natural landscapes while keeping your daily lodgings cost low.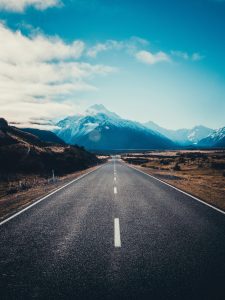 1. Christchurch
Overview:
Although Christchurch made headlines for the country's deadliest earthquake in 2011, the city is the gateway to New Zealand's South Island and is filled with so many activities, all within a two hour radius. See some seals, whales, or dolphins; go surfing, swimming, hiking, mountain biking; or even visit the wineries and gardens—Christchurch isn't known as the "Garden City" for nothing. It's also one of five cities that stand as a gateway to Antarctica. It's here you'll get to explore the city's history with the southern-most continent.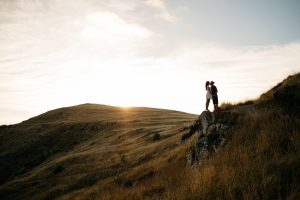 How To Get There:
Christchurch is one of the main airport hubs on the South Island, and depending on whether you fly in during low season or peak season, ticket prices can vary.
LAX: $950 to $1,800

JFK: $1,300 to $4,000

ORD: $1,500 to $4,000
What To See:
1. The Gardens
Labelled the Garden City, take a stroll through Hagley Park found in the heart of Christchurch. Dotted with century-old trees, as well as the blooming Christchurch Botanic Gardens, it's the perfect place to kick back and enjoy nature.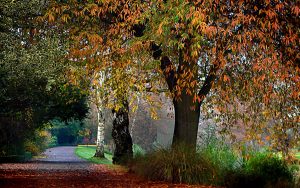 2. Adrenalin Forest
There aren't many places in the world where you can find this much exhilarating adventure in such a concentrated spot.
With 7 different rope courses, challenge yourself and get your adrenaline flowing with this high-up obstacle course.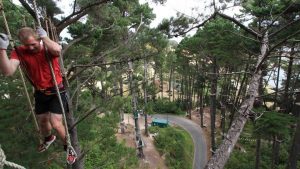 3. Mt. Cavendish
Need a little break from the city? Take a 10-minute gondola ride (around $25 NZD) up for a chance to get the best view for snapping photos of Christchurch, Lyttelton Harbour, the Canterbury Plains and the Southern Alps.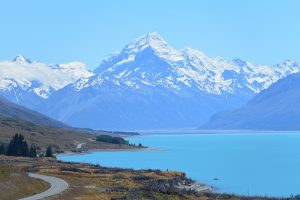 Stop For A Delicious Treat:
Enjoy local Kiwi ice cream at Rollickin' Gelato. Try the unique organic unique flavours like Anne's Ambrosia, Lemon Lime and Bitters, or Fejioa (a fruit with a similar taste to pineapple, strawberry, or guava).
Regardless of the temperature, you'll find visitors lining up—even late at night!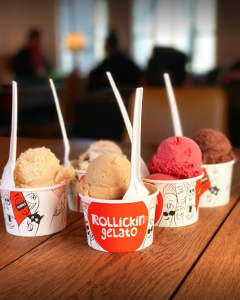 Where To Stay:
Like a majority of the South Island, Christchurch is full of bed and breakfasts, hostels, hotels, lodges, and homestays.
Depending on your budget, you'll definitely find a place that fulfills all your needs.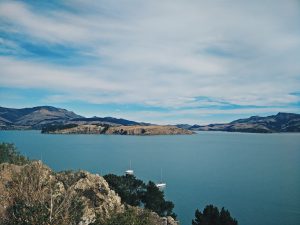 2. Queenstown:
Overview:
Dubbed as New Zealand's extreme sports capital, Queenstown does not disappoint. From the Nevis Highwire Platform, to skydiving, paragliding, or kayaking, to the seven-hour Ben Lomond hike, there's an activity catering to every tourists' needs. With an array of adrenaline-inducing activities set against a backdrop of dramatic mountain ranges, Queenstown is sure to be one of many memorable stops.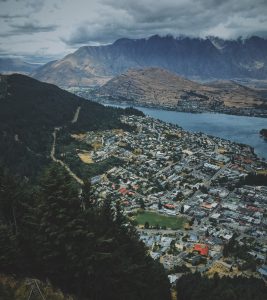 How To Get There:
Round-trip flights from LAX to Queenstown range from $1,800 to $3,300 during peak season.
A cheaper option would be to fly into Queenstown from Christchurch for as low as $60 (one-way) during peak season.
But, if you'd rather take the scenic route, you can rent a car (ranging in price starting as low as $10/day) and drive six hours.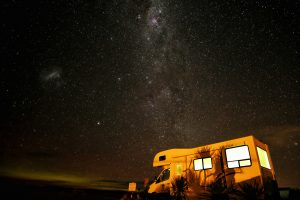 What To See:
1. Skyline Queenstown
While the Gondola ($39 round-trip) provides you a relaxing, scenic ride up, why not embrace your adventurous side, put on some work out clothes, comfortable shoes, bring a water bottle and hike up the mountain? Whatever your preferred method, Skyline Queenstown is a must do.
From the top you'll get to bask in the gorgeous view of this resort town, try some luging, or grab a bite to eat at the restaurant.
If you'd like a late night view of  the town, for $79 NZD you can sign up for an hour-long Skyline Stargazing tour—where you'll get a chance to see the Southern Cross constellation, use a state of the art telescope, and enjoy the warm comforts of a much needed hot chocolate and the stunning views.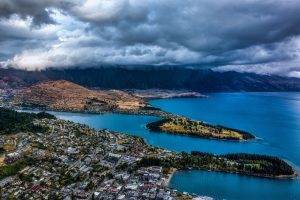 2. Nevis Highwire Platform
Take a Bungy Bus from Queenstown to Nevis, which departs every few hours, and prepare to strap in for the highest bungee jumping point in New Zealand. For a price of $275 NZD, you get a chance to free-fall for 8.5 seconds from the Nevis gondola.
If you'd rather participate in an adrenaline rush with a friend, strap on to the Nevis Swing with a buddy and swing over 300m across the canyon—whether backwards, forwards, or upside down!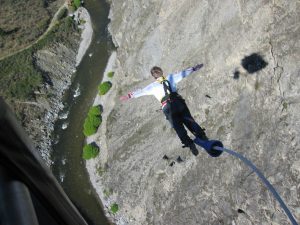 3. Ben Lomond Summit
Ready to challenge yourself beyond a leisurely stroll by the lake?
While the views of Queenstown are something to marvel from the ground, there's nothing like conquering a difficult hike to get the best possible view of Queenstown. At an altitude of 1,748m, Ben Lomond's summit gives you a breathtaking view of the surrounding landscape. And despite the fact you'll most definitely need to catch your breath (that's what happens after eight hours of hiking), there is nothing more satisfying than reaching the summit of this epic trek.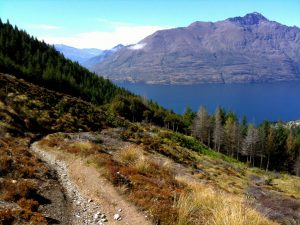 What To Eat:
If there's only one thing to add to your Queenstown must-do list, it's Fergburger. Open from 8 am to 5 am (seven days a week), the famous burger joint is known for its crazy lines and hour-long waits.
But we promise, it's not famous for nothing. Choose from the original Fergburger, or try flavorful options like the Chief Wiggum, the Codfather, or Sweet Bambi.
While you can expect to pay anything from $12 to $25 dollars for your order, with a burger almost the size of your face, you'll be getting your money's worth—whether you choose it for breakfast, lunch, or dinner.
Life hack:
While you can definitely order a side of fries or onion rings, trust us, you can pass. You'll feel stuffed enough as it is.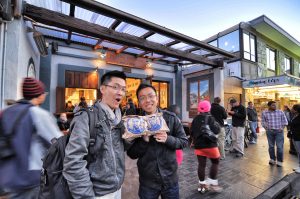 Where To Stay:
Whatever your budget—whether you're looking for a hostel, bed and breakfast, hotel, resort, or luxury apartment—Queenstown is is full of accommodations that cater to your preferences. Some of these include:
Watch Out For:
Early in 2018, there were reports of fake listings for accommodations in Queenstown.
Exercise caution when booking any accommodations overseas and always read reviews and crosscheck.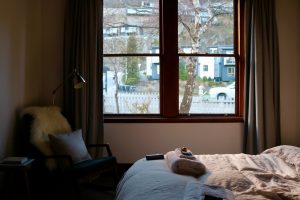 3. Franz Josef (Waiau)
Overview
While Franz Josef only boasts a population of 444, this small town nestled in the South Island's west coast, is brimming with outdoor opportunities. Visit for a chance to walk inside one of New Zealand's steepest and most well-known glaciers, take one of the nearby nature walks, or visit the West Coast Wildlife Centre.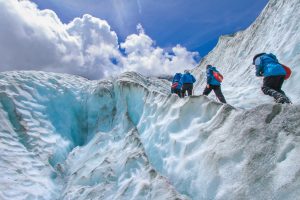 How To Get There:
In New Zealand, however you choose to travel, you'll always find the scenic route.
Whether you're coming from Christchurch or Queenstown, the five hour car ride—if you so choose to rent one—is approximately five hours long. And while 300 minutes in a car sounds excruciating, the roads to Franz Josef provide visitors with postcard-perfect landscapes.
Let's just say, you should definitely take the long road on this one.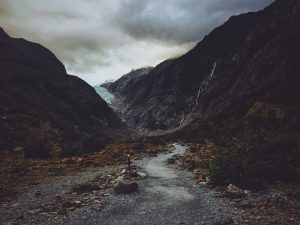 What To See:
1. The Franz Josef Glacier
Originally explored in 1985, the glacier has since become a must visit for those visiting New Zealand.
With the Ice Explorer package (approximately $479), visitors can take a helicopter ride up to the glacier, where they'll be guided through a three-hour tour of the glaciers caves and ice formations. Once you're done with your tour, use your Ice Explorer ticket to gain access to the hot pools.
Now, if that's not up your speed, you can take a 45 minute walk down the Franz Josef trail to get as close to the base of the glacier as possible.
There are also opportunities to go ice climbing.
The activities are endless.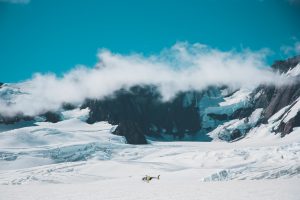 2. The West Coast Wildlife Centre
Declared the largest kiwi hatching facility in the South Island, the West Coast Wildlife Centre was originally built to help breed the rarest species of kiwis: the rowi and the Haast tokoeka.
Here you'll get a chance to see live kiwi and kiwi chicks.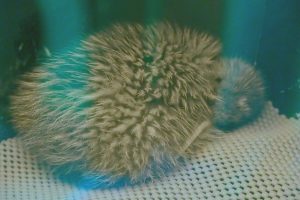 What To Eat:
Visit The Landing to try the West Coast's Monteith's beer—a local favourite—or reserve a table by the at Glasshouse Restaurant, where you'll enjoy the flavors of the West Coast with a nice view of the glacier.
Standard prices at the restaurants range from $10 to $40, depending on your order.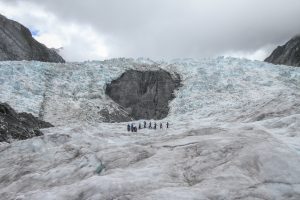 Where To Stay:
Hotels, motels, hostels, and lodges: while the population may sit at least than 1,000, Franz Josef has accommodations that can keep up to 2,000 visitors in town.
YHA Hostel is an affordable accommodation for travellers on a budget, with prices ranging from $25 per person per night, to $90 per person per night.
Another option is the Rainforest Retreat (approximately $124 a night)—a motel complex meant to embrace Franz Josef's natural environment. It's also conveniently close to the West Coast Wildlife Centre. 
Stay cozy on the West Coast and try Westwood Lodge ($350 to $450/night)—the rustic decor amplifies the atmosphere to better enjoy the views of the rainforest from your window.
Watch Out For:
The weather report.
While not a scam, the glacier activities are weather dependent, so make sure to book your trip to Franz Josef around some decent weather reports.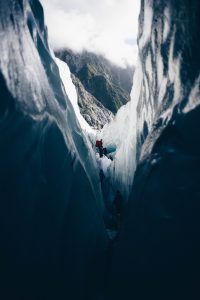 4. Milford Sound
Overview:
Rudyard Kipling once called it the Eighth Wonder of the World—and we don't blame him. Milford Sound is undoubtedly New Zealand's most popular natural attraction—bringing in approximately 600,000 visitors a year. Located in a UNESCO World Heritage Site, add this New Zealand essential to your to do list, and hop onto a boat tour for a chance to enjoy the scenic stretch of the Sound.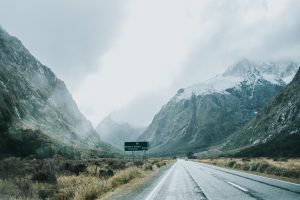 How To Get There:
Located almost four hours away from Queenstown, a car rental is a great idea. Make pit stops along the way, like at Mirror Lake or at Eglinton Valley in the Fiordland National Park, where you can snap lasting photos of the eye-catching hillsides and field of rippling, golden tussock.
However, a standard Milford Sound tour departs from the resort town for $110 to $220, depending on the day and package. The ticket prices include transportation to and from Queenstown, along with the ticket to get on the almost two hour boat ride through the Sound.
The full day tours depart from 6 to 7 am and return from 7:30 to 8 pm.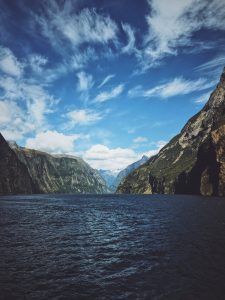 What To See:
From the lush rainforests, to the soaring mountain ranges, to the craggy cliffs, and the deep, dark waters, Milford Sound is a sight not to be missed.
Sometimes you may also see a group of seals relaxing on some rocks. Depending on the day though, prepare yourself for some intense winds.
It's such an out of this world place that it looks more like Middle-earth than our actual Earth.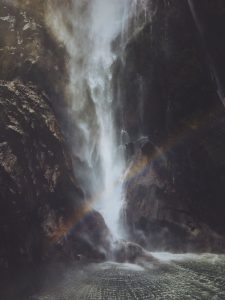 What To Eat:
You can purchase meals on your cruises throughout the Sounds.
Where To Stay:
Most people don't spend the night in Milford Sound, rather treating it as a day trip while they stay in Queenstown.
For those who do want to stay overnight, Milford Lodge is a great option, stationed between two mountain ranges.
And for those hoping for a different experience, some tours offer an overnight cruise.
Spend the night on the Sound, during its most tranquil times. Dinner and breakfast are offered on the boat, while transportation to and from the Sound is also included.
5. Abel Tasman National Park
Overview
If you ever Googled Abel Tasman National Park, you'll understand why this national reserve is renowned for its gorgeous beaches, breathtaking cliffs, and its world-famous coast track. A national treasure, you're in for an epic adventure in Abel Tasman—it's every outdoor-junkie's dream. Whether you choose to plan your own way or take a guided tour, you'll feel breathless with all the park has to offer.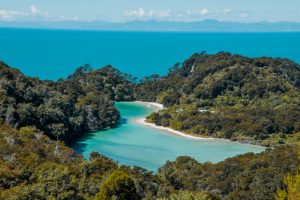 How To Get There:
Located about a six hour drive from Christchurch, hop in your rental car and take the scenic route to get here.
Public transport services are also available from Nelson—if that's your preferred time, get in touch with transport operators directly to find out specific times and drop-off/pick-up locations.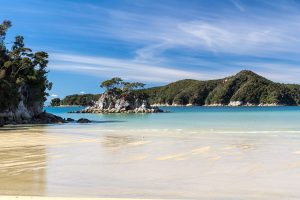 What To See:
1.
 

The Abel Tasman Coast Track

A course that takes 3-5 days, this 60km track is worth it for all of the park's natural sights. Along the way you'll get a chance to see most of the park's golden beaches. Make a stop at Cleopatra's Pools where you'll find a natural rock pool and even enjoy a moss-lined waterslide! Get your heart racing with an adrenaline-pumping view of this beautiful inlet, as you walk across a 47m suspension bridge.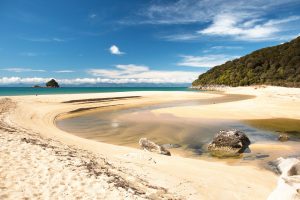 2. Skydive
It wouldn't be a trip to New Zealand without throwing yourself out of a moving plane. Choose from 9,000ft, 13,000ft, or 16,500ft and get one of the best views of your life as you fall at speeds of 200km/h.
You've never seen Abel Tasman like this before!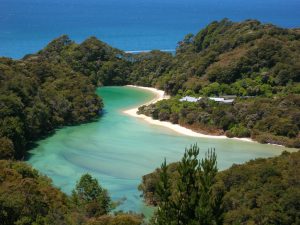 3. Kayak the Bay
If the activity says no experience required, then why not try out a half-day or full-day kayak tour?
Enjoy the view of Abel Tasman from out on the water. Plus, depending on the route you choose you may even get up close and personal with some local seals.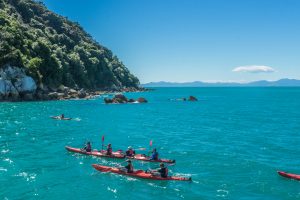 What To Eat:
With so many outdoor excursions, it's best to actually pack as many snacks as you can. You'll need all the food you can get after all your physical activities. 
Where To Stay:
While there are neighbouring accommodations in Nelson—such as bed and breakfasts, hotels, motels, and lodges—why not stay in the park? Four huts and 18 campsites dot the track, providing many opportunities to stop and take a break.
Just make sure you book your spot ahead of time in order to avoid a fine.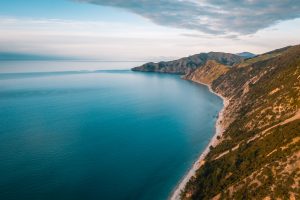 This article is a contribution from one of our amazing travel writers Jemicah Colleen on her experiences traveling New Zealand South Island.
For more by Jemicah Colleen check out her stories at whatajem.com.