Jay Leno's career made him one of the most recognizable late-night hosts and entertainers in the world. He channeled that success into his eclectic taste for cars, amassing one of the most impressive, valuable and diverse collections in the world. Quantity doesn't always mean quality, though, and some of his choices are seriously over the top. Read on for an exercise in nit-picking as we look at 40 cars Jay Leno might consider moving on from. 
---
40. 2009 Aston Martin DBS
This is an iconic sports car that has been featured in loads of films and practically defines good design. However, it's comparatively plain compared to his array of supercars and one-of-a-kind vehicles. There's nothing wrong with it – there's just not a whole lot worth getting excited about.
38. 1941 American LaFrance Series 600 Pumper V-12 Firetruck
Speaking of a piece of history, this firetruck is a total flashback. It's a testament to the ingenuity of vehicle design that evolved into the powerful, iconic firefighting vehicles we know today. Our only criticism is that it doesn't need to occupy quite the place of pride that it does – Leno still brings this out for parade duty in Los Angeles, and we think this position could be swapped out more regularly.
37. 1904 Advance Steam Traction Engine
There is the kind of car you drive, and then there's the kind you simply admire as an art piece and a testament to its moment in history. Leno's collection is a mishmash of the two, and it can become hectic and bloated. Leno is a fan of early steam engine vehicles, and it's not hard to see why – it's a marvel of engineering and a turning point in car history. Nevertheless, this car would belong more in a gallery than a garage.
34. 289 AC Cobra
Another Shelby design, this sports car tucks a fun engine under a highly impractical shell. It's an uncomfortable 2-seater with no hard-top option. It's unique, but not necessarily in a good way. 
33. Ford F-150 Lightning
Leno is a real Ford fan and his collection demonstrates that. During the 90s, Ford needed a high-performance truck to compete with GM's 454 SS, and this was the result. It's super simple and supercharged, but time and truck design have moved on from the Lightning to other, more enjoyable rides.
30. 2006 EcoJet
This turbine-powered is actually one of Leno's own creation, developed in collaboration with GM. Leno envisioned a car that could provide exceptional speed while using biofuel, and sure enough, this prototype ended up setting quite a few land speed records. However, it has no practical application as a driving vehicle, and is better suited to the Smithsonian than to the streets.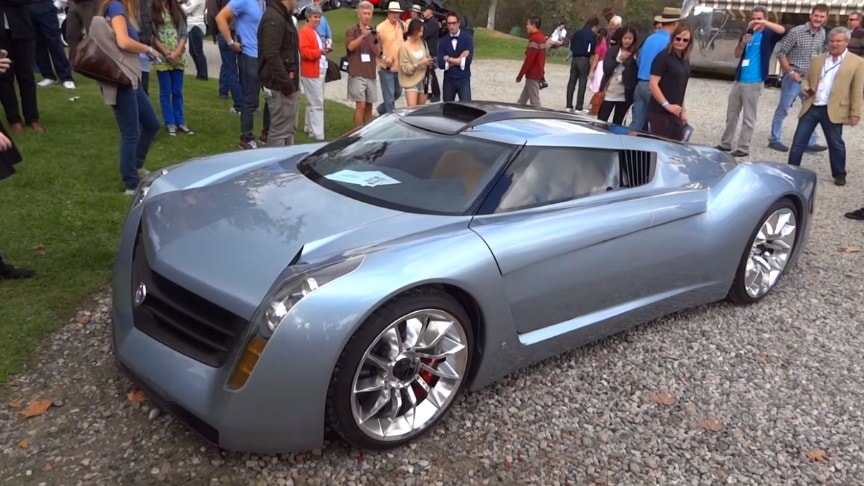 29. Koenigsegg CCXR Trevita
The Trevita was touted as the world's fastest car on its release, and in a time trial that's certainly true. Unfortunately, that's about all it was ever suited for, since it's not at all street legal and absolutely hasn't been designed or engineered for practical drivability. It's an expensive, outdated failure of a supercar, and it's just not worth the space or the energy to maintain.
28. 1967 Lamborghini Miura P400
Lamborghini was notoriously going through an identity crisis in the design of this car, and many of the features mimic Porsche. It didn't bring much to the table, it pushed no envelopes, and it changed no faces. Leno has loads of Lambos and this awkward one doesn't need to be in the mix.
27. 1939 Lagonda V12
As far as classic cars go, this one is overall kind of… medium. Produced dead center of the Lagonda V12 production run (1938-1940), pleasant but unremarkable, stylish but shallow. It's pretty, but even as a piece of automotive history there are better examples of this design era in his collection already.
24. Mercedes Benz SLR McLaren
This was a highly recognizable fixture on the LA roads for years, and has been one of Leno's most coveted models. It was fast and fun, but 10 years later the Mercedes design is showing its age. No car should look this much like the Batmobile and still be basically boring.
22. 1963 Chrysler Turbine
For some reason, Leno has a major passion for turbine cars. This particular piece looks like a Thunderbird with a rocketship backpack. It's likely to never get used and Leno's collection is already massive.
18. 1986 Lamgorghini Countach
The 80's were when Leno really exploded onto the professional comedy scene so it's no doubt he is nostalgic for the era. This Lambo is an icon of its time and symbolized success, flash, wealth and style. It isn't especially noteworthy in terms of performance, though, and with the benefit of hindsight there are better cars from that decade that he could be focusing on. 
17. 1906 Stanley Steamer Vanderbilt Cup Racer
This one belongs in the category of art pieces, not driving cars. It is a precious and eye-catching piece of history, to be sure. We admire Leno's dedication to novelty and the classics, but a car that's hardly drivable isn't much of a car at all. 
16. 2011 Audi R8 Spyder
Audi returned to the supercar arena with this elegant little speedster. It's got the swooping lines and characteristic style of its generation. However, under the hood, it's got little to set it apart from the middle of the pack, and since Audi is pushing to get a new R8 on the market soon, Leno might want to make some room.
14. 1965 Buick Riviera
This handsome devil knows how to catch the discerning eye. It was a real captivator of its time, but since the 60s, more and better cars have been based on the same platform to greater success. It's still undeniably stylish, but there are better contenders in Leno's collection for an iconic ride. 
13. 1970 Monteverdi High Speed 375S
This obscure sports car was the design result of a fight with Enzo Ferrari, and it's a rare find from abroad. Unfortunately, its obscurity has made it generally overelooked by the buying public. It doesn't have the name appeal that Leno might have hoped for, and it's likely just going to depreciate. 
12. Shelby GT500 Powered 1968 Ford Bronco
This is a confusing combination. The Bronco is a practical, hard-driving SUV; the GT500 is a pure track engine that, in the Bronco, feels like a carnival ride (and not in a good way). It's a fun idea but, in execution, it fails to make use of the best features of either of its parts. 
11. Johnny Carson's 1939 Chrysler Royal
This beautiful and stylish memento has sentimental value to Leno – it was a gift from mentor and friend Johnny Carson. As a piece of art and history, it's irreplaceable. However, as a pure vehicle, there's little to write home about. This should probably be retired from the road.
10. 1993 Dodge Viper
Another piece of Leno's personal history, this was one of the first expensive cars that Leno bought after he hit the talk show host circuit and achieved his peak popularity. It was pure racer, minimalist and stylish, but with absolutely no practical features. It doesn't even lock. It's too uncomfortable to be a regular road car and too impractical to stay in a well-curated collection.
9. 2006 Pratt & Miller Corvette
This is a completely refabricated Corvette made by Pratt & Miller, who specialize in race car technology. It is amazingly fast and astonishingly light, made mostly out of carbon fiber and retaining that supercharged C6 power. There's nothing wrong with this car except that, on balance, it's just not especially exciting or different or fun, at least compared to some of Leno's other treasures. 
8. 1949 Citroen Traction Avant
Definitely this piece deserves to be considered art. It's almost impossible to repair or find parts for, and despite its luxurious design, it's almost too rare to risk on the road. Though it's a distinct and nostalgic silhouette, if you have to keep it under glass it's hardly worth the effort.
7. 1932 Bugatti Type 49
Speaking of distinct silhouettes, this classic roadster is from a completely different era altogether. The legendary Bugatti brand can always be relied on for a fun-driving, unique and exciting car. However, for all its nostalgia value, this particular model is hard to maintain and doesn't have as much going for it on the road as many of Leno's other models. 
6. 1955 Packard Caribbean
This is one of the last independent American-made convertibles, before the market was overwhelmed by the Big 3 automakers. It's got innovative features for its period, including an automated suspension and a powerful engine. It's dated now but it is definitely a piece of history.
5. 1972 Citroen SM
This vehicle practically defined the luxury car before it ever took hold of the American market. It's one of the earliest winners of the Motor Trend Car of the Year title, and its distinct look and smooth ride make it a true legend. It lives in the corner of Jay's garage and seems to rarely see the road at all any more.
4. 1930 Duesenberg LeBaron Barrelside
We can't imagine taking this beauty out onto the road, despite its style and speed. It boasts one of the most advanced engines of its day, the Model J, but nowadays replacement parts are so hard to find that only the most dedicated collectors seem to have any. It's unique and beautiful, but unlikely to see on the road any time soon. 
3. 1922 Wills Sainte Claire
Those big bright wheels and that convertible top instantly recall the first few generations of motor cars. However, far from a crank engine, this two-door coupe is a civilized vehicle with a luxurious interior. That being said, it doesn't have the kind of speed that keeps it very drivable on today's highways.
2. 2011 Pagani Huayra
The exotic of all exotics, this Pagani is a beloved supercar with a ridiculous 700 HP and over 800 lb-ft of torque. With its gullwing doors and extended side mirrors, it looks almost alien on the road, and we mean that in the most complimentary possible way. Leno rarely talks about this elite speed demon, but maybe there's no need for words here. 
1. 1996 Dodge Viper GTS
This is a track-ready sports car that, even at 25 years old, still makes the most of its design and power. It is modern, with chrome and racing stripe detailing that scream "speed". Revolutionary at its time, the 96 Viper isn't encumbered by any features or comforts whatsoever – it wants one thing only, and that's to chew up the road and spit it back out.